When you walk into a top fine dining restaurant, you'll notice a few things. The dining room is typically set up where you have to pass tables of delicious looking food before sitting down. As you're browsing the menu, your waiter arrives with the evening specials and curated wine pairings. Dishes are brought to you in perfectly timed sequences.
This entire production is designed to create an unforgettable experience around the food. And if they're successful, you'll be telling all of your friends about it as you eagerly await your return.
Similarly, popular media companies are orchestrating experiences around their content with the same level of detail. While these aren't new techniques, their execution in leveraging content across the digital landscape is highly effective.
For the past five years, we've had the privilege of working with one of the nation's top automobile magazines, Grassroots Motorsports. Our mission is to help them nurture and support a vibrant community of car enthusiasts. Along the way we've had to help them also face an even bigger challenge: How could they begin treating their content more like a vehicle and less like a destination?
Orchestrating an experience
As a publisher, there are now new and exciting ways to approach content. Articles no longer have to be held static between two covers. Readers have unprecedented access and can add to the conversation. Advertisers can enjoy dynamic placement across a myriad of platforms. And content is now delivered in real-time.
Brands like Business Insider, Vanity Fair, Road and Track, Relevant Magazine, and The Verge, are designing the architecture of their content for the web—resulting in rich media being dynamically assembled and delivered in new ways for audiences to enjoy.
Let's take a look at how this is done.
Putting the spotlight on popular, fresh, and featured items
Thanks in part to today's powerful search tools, it's become easier than ever to access your favorite "long-tail" editorial content online. But unlike opening the front cover of a magazine, this also creates a nonlinear reading experience. To account for this, media companies must now curate their own content to simplify navigation to encourage deeper engagement.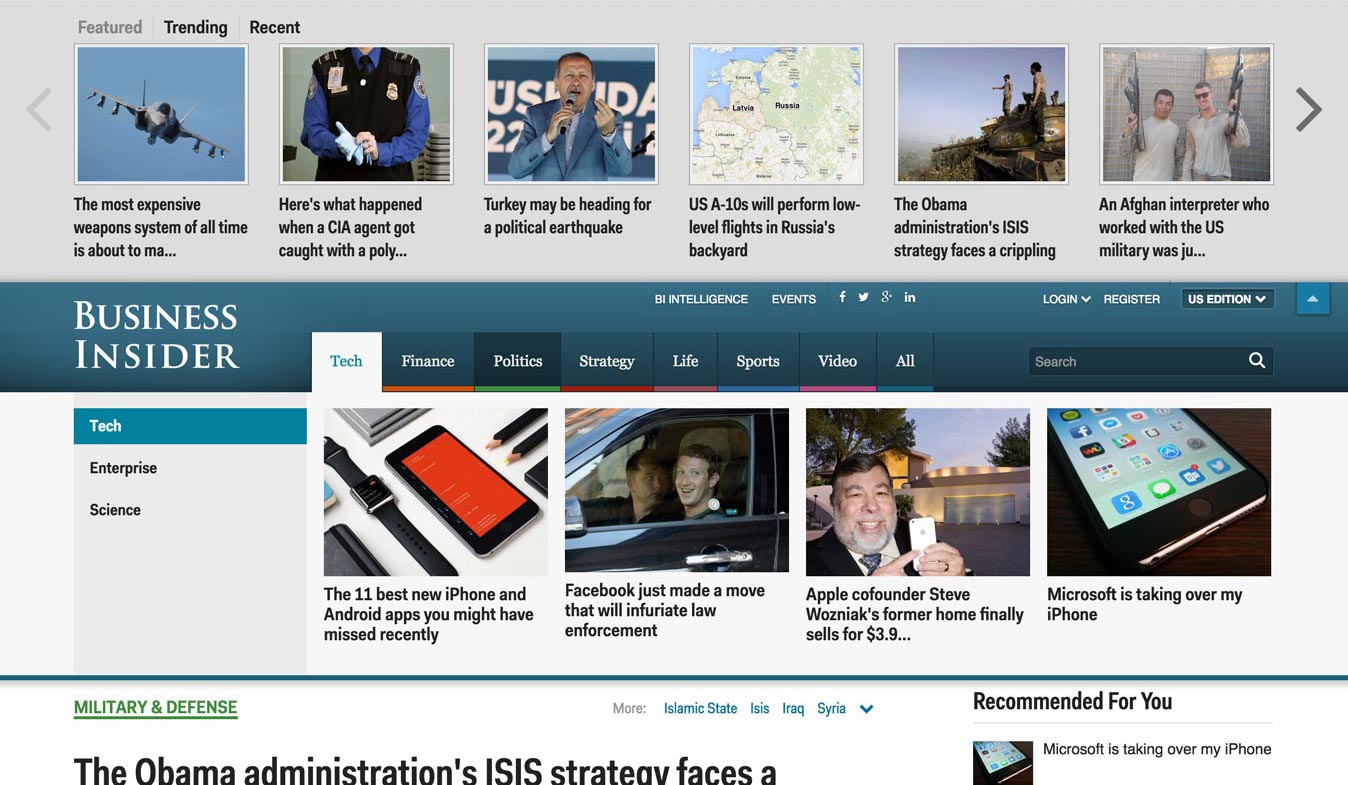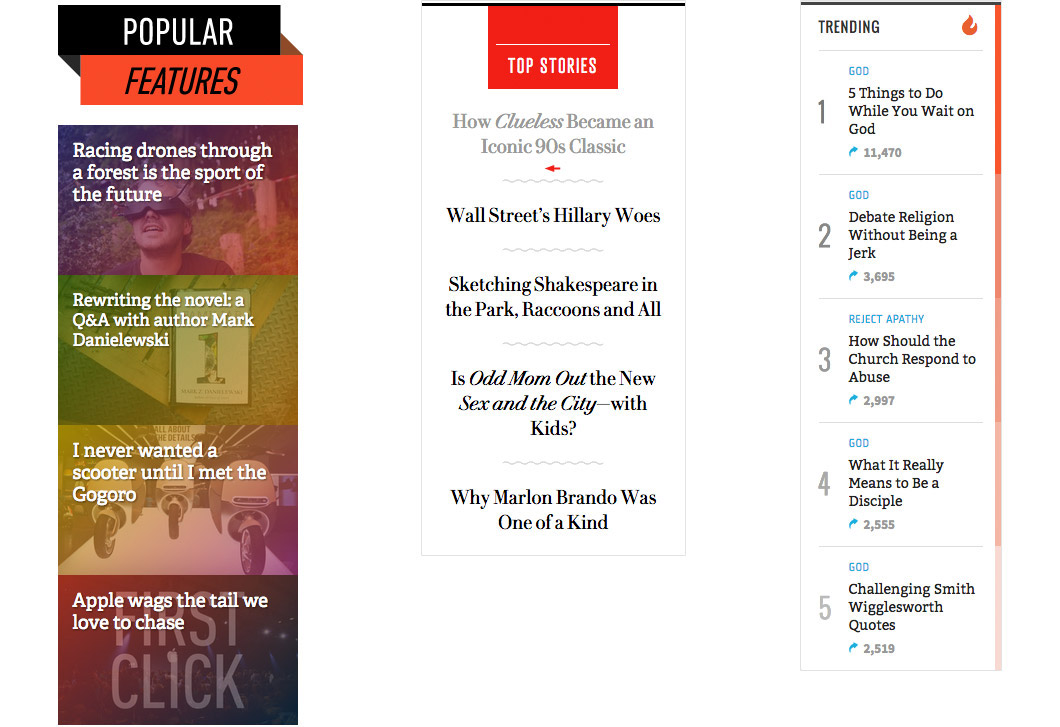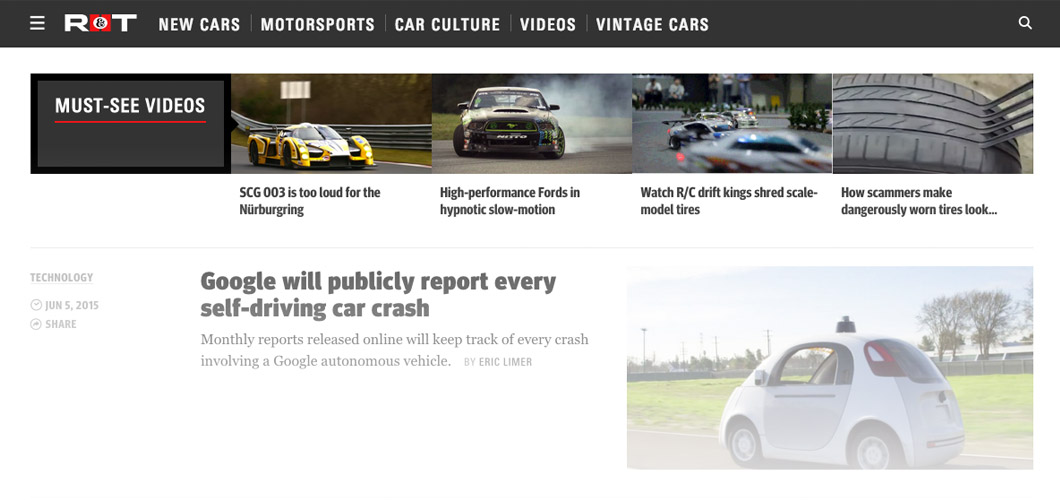 Showing you more of what you love
We all love a good concierge. Not only can they make an experience more personal, they also save us time and allow us to do more of the things we love. Having an intelligent system that can learn from you and recommend more content you might like does just that. Not to mention it's also a great way of maximizing content that gets buried deep in your archives.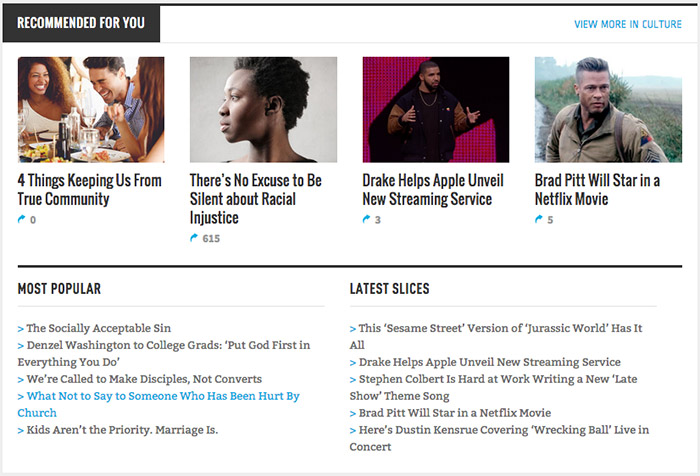 Joining the conversation
Integrating your own platform with social media channels has proven time and time again to be a smart move for media companies. But I want to show you how it can be so much more than enabling comments and slapping social icons on your site.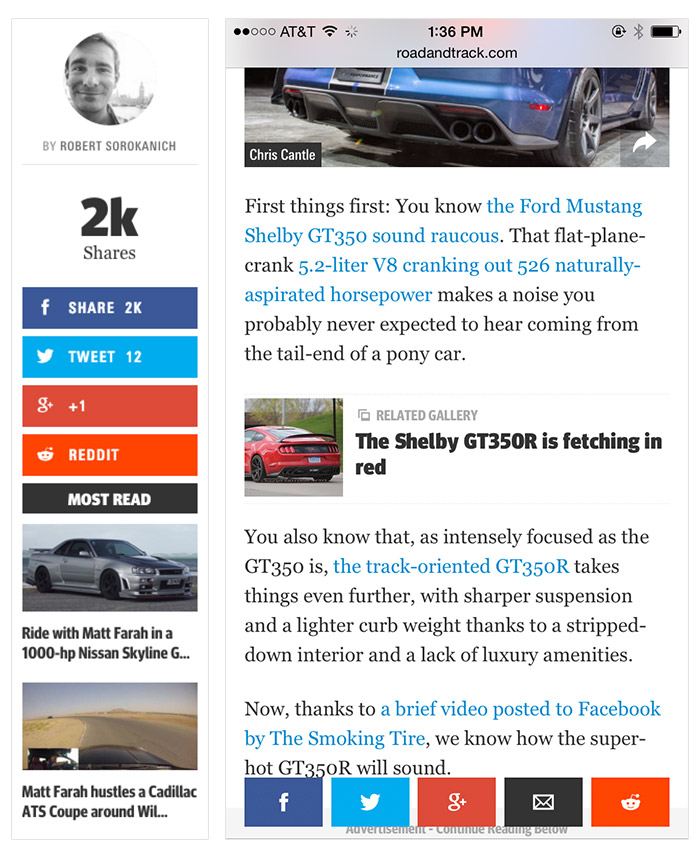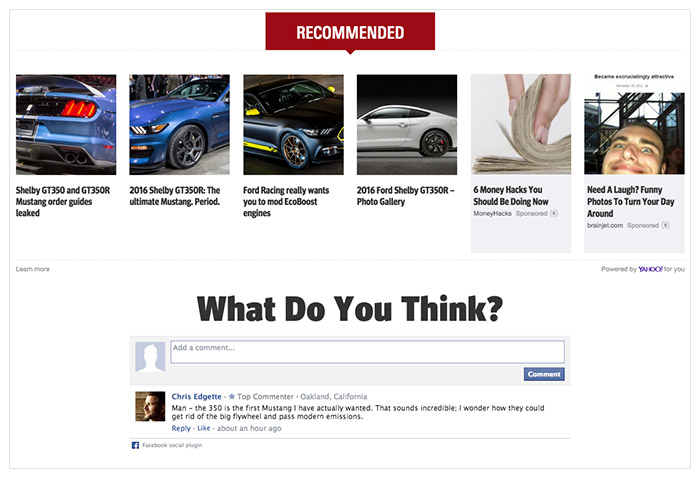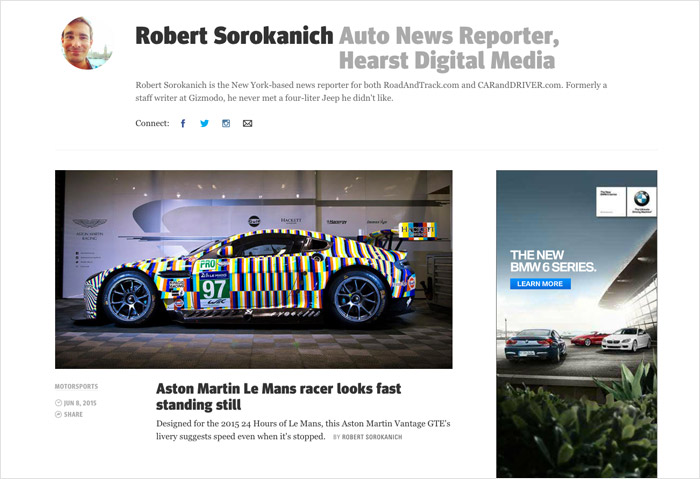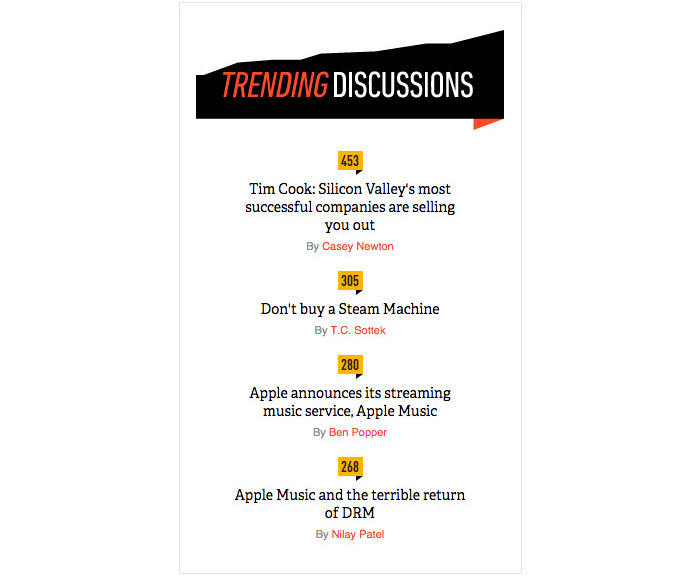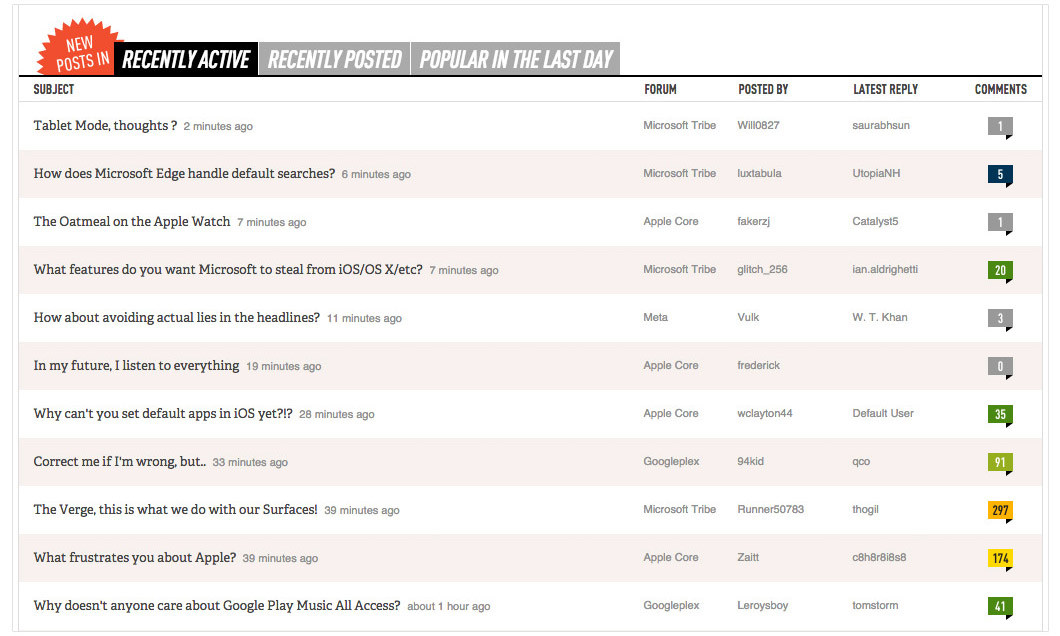 Staying in the loop while you're away
With the chance that your content is 5x more likely to be seen in an email than on Facebook, email newsletters and daily digests are a great way to keep your readers engaged with content they might have missed.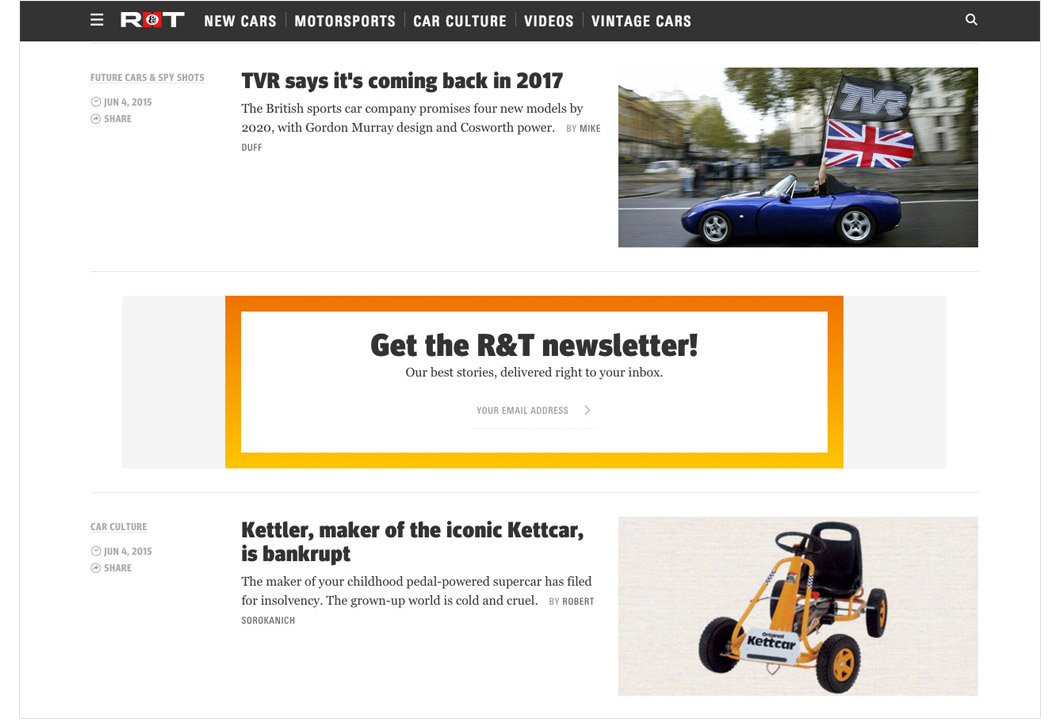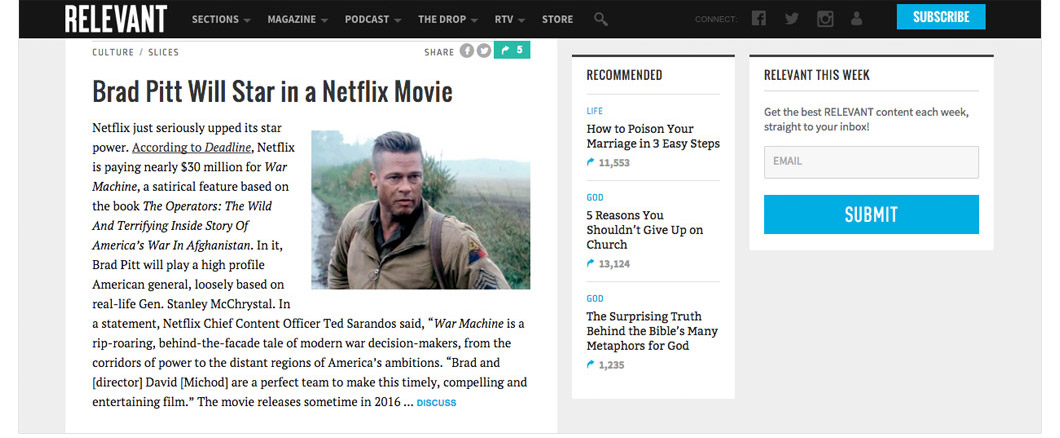 A delicious mix of media
Media companies are notorious for exploring new ways to enrich their content for better experiences on the web. While magazines have always excelled at marrying strong visuals within a reading experience, the web offers even greater possibilities to adapt that content and create experiences for all our senses.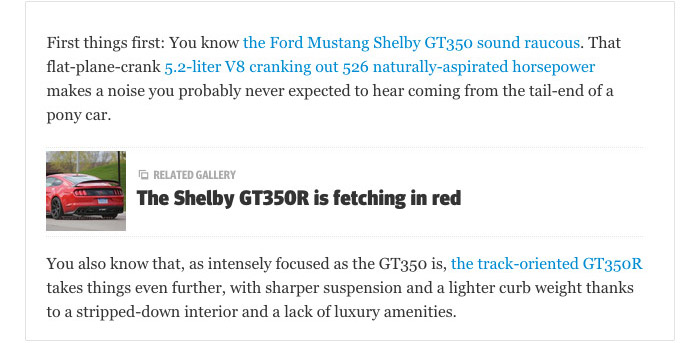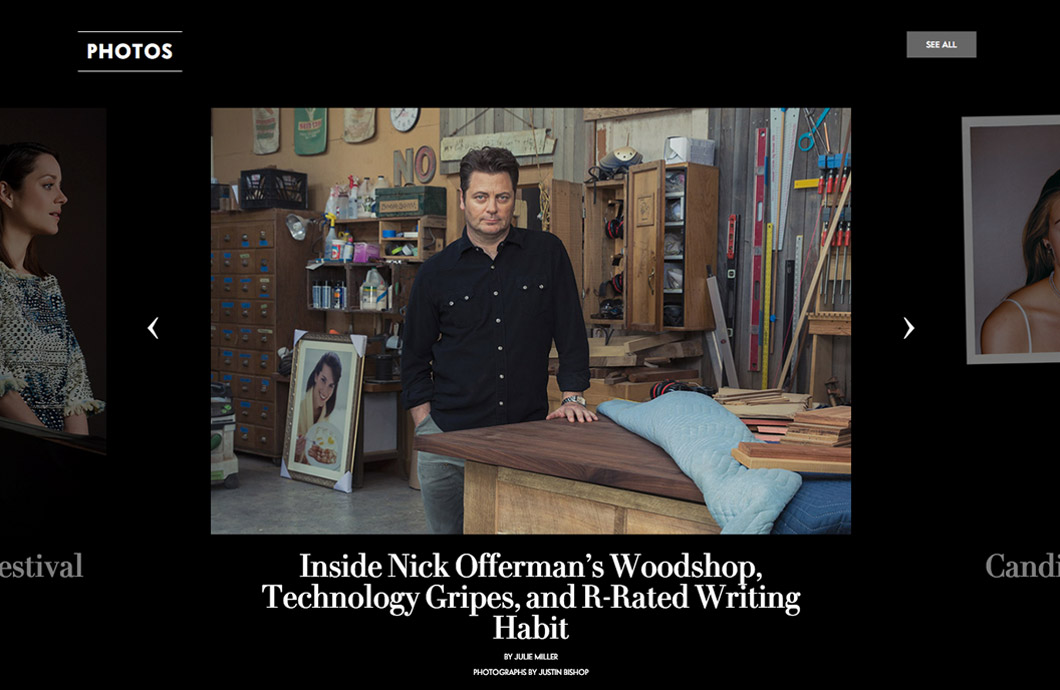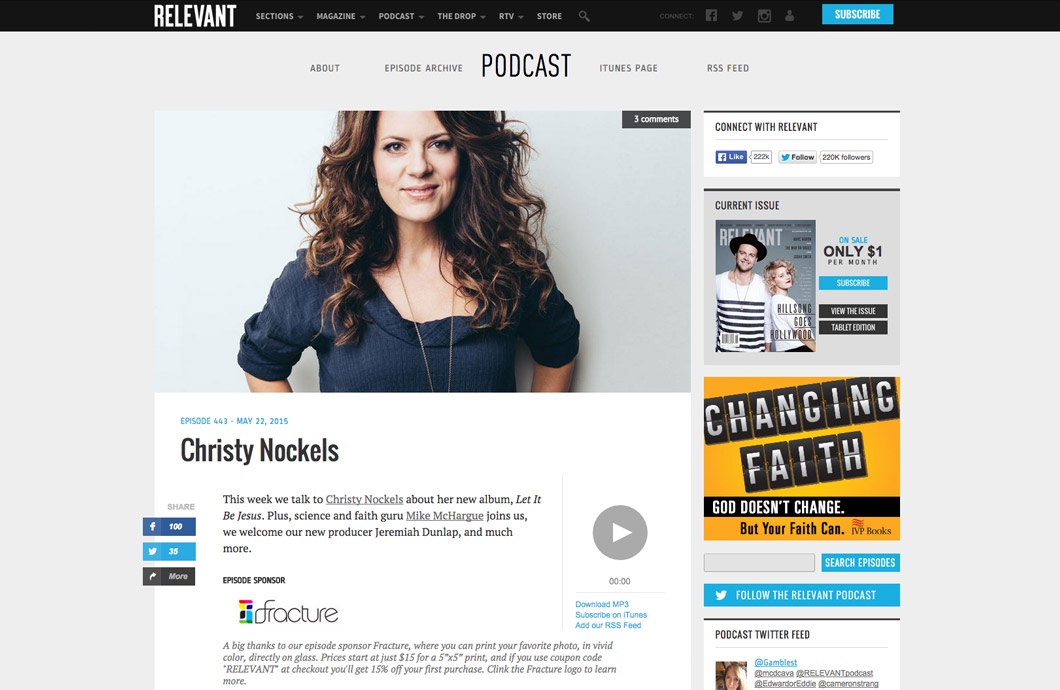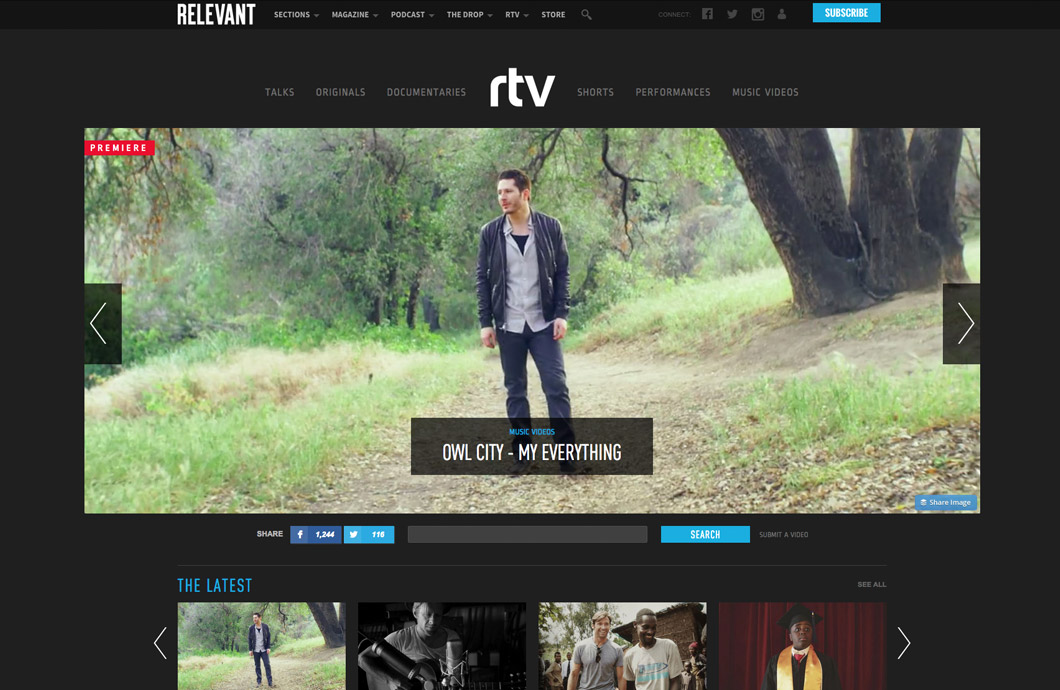 Powering content across a digital landscape
When you break down the etymology of the word magazine, it comes from a 16th century Arabic term makzin or makzan, meaning storehouse. As it turns out, going back to your roots is a really great place to begin thinking about the future. While media companies are learning to adapt to new trends and conditions across a myriad of platforms, they cannot lose sight of their origins—as storehouses for great content.
So what does this mean for me?
In short, content still is king. But today, more than ever, successful media companies are designing intelligent content platforms that act more like vehicles than destinations. They are fueling their vibrant community of readers with rich media. They are creating the magazine of the future and orchestrating immersive experiences all across the web.